Congratulations to Dr Edwin Clatworthy who has received an RSC Poster Prize at the 8th conference of The Federation of European Zeolite Associations for his work on room-temperature, OSDA-free synthesis of BPH nanosheets.

Dr Edwin B. Clatworthy has been awarded 1st prize for the best oral communication at the 36th annual reunion of the Groupe Français des Zéolithes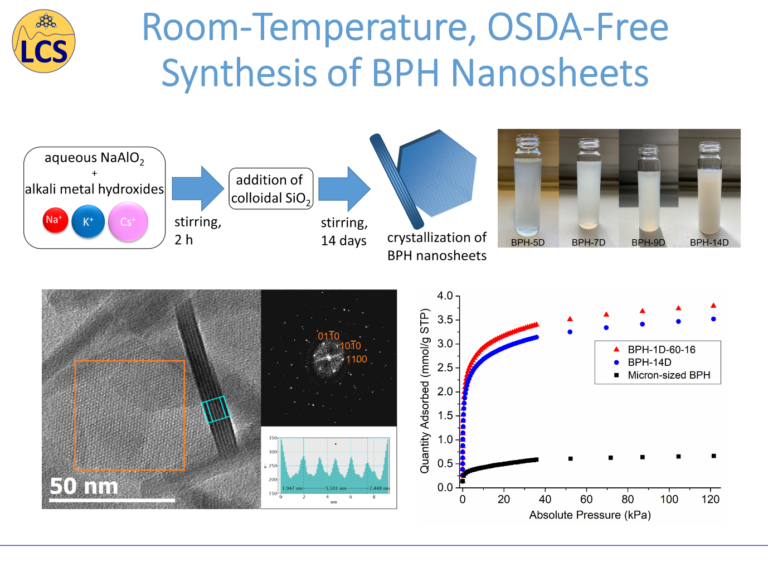 ---
Dr. Florent Dubray received the very prestigious Denise Barthomeuf Award from the French Zeolite Association (GFZ)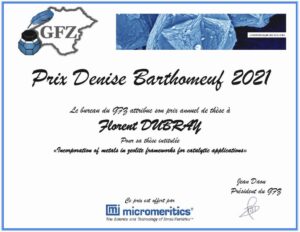 ---
Open Position for Post Doc: Nanozeolites as an oxygen carrier (nanozeoxy) for hypoxic tumors
Missions: 
The main objective of the project is to develop nanozeolites and to be used as an oxygen carrier toward treatment of hypoxic tumors. The emphasis will be on the synthesis of nanozeolites using buffers and various solvents toward preparation of biocompatible nanozeolites, followed by comprehensive characterizations.
Activities: 
The Post Doc will be in charge of the new synthesis of nanozeolites from colloidal precursor suspensions, followed by purification, ion-exchange and stabilization of water-clear suspensions. The properties of the nanozeolites in liquid and solid state will be characterized including chemical composition, porous architecture, size and morphology. A particular attention will be paid on the stability of the nanocrystals in different solvents and their translation to bio-objects. The pore structure, diffusion, adsorption and desorption phenomena within the zeolite nanocrystals will be studied. The optimization of the zeolite synthesis will be carried out in order to obtain materials with excellent O2 capacity and controlled diffusion.
More information on the Job offer published on CNRS website
---
PhD Defense : Congratulations Dr. Florent DUBRAY
"Incorporation of metals in zeolite frameworks for catalytic applications"
---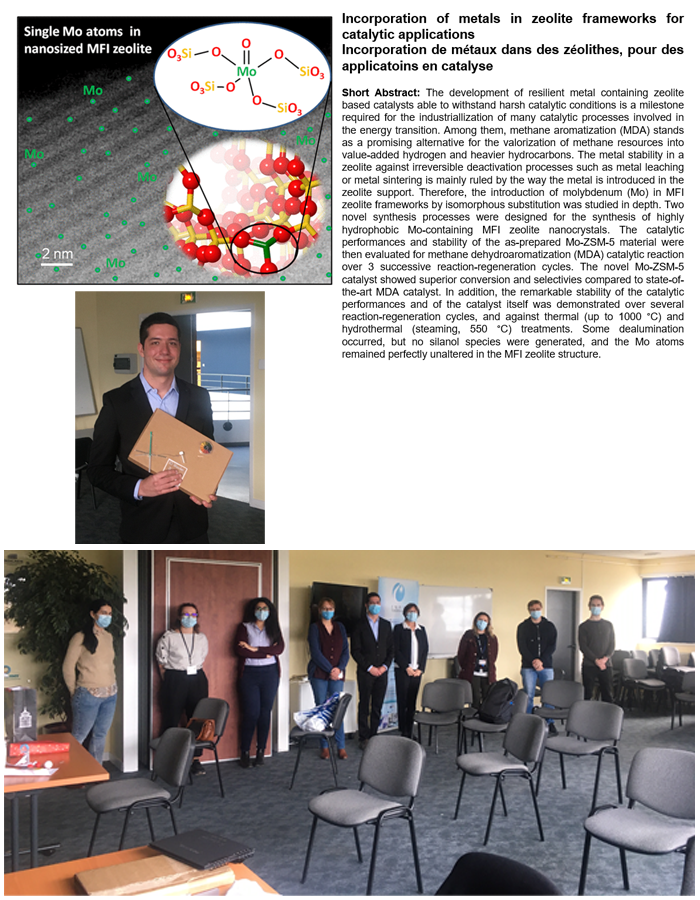 ---
Science China Press
---
Dr. Peng Peng received the highly recognizable prize "Excellent Postgraduate Thesis" from the University of Petroleum China (UPC) on 4/09/2020 as appreciation for his great work on the "mechanism and diffusion study of ZSM-5-based mesostructures" under the supervision of Prof. Zi-Feng Yan (UPC) and Dr. Svetlana Mintova (LCS).
---